What better way to unplug than to grab a physical book and read?
While yes, you can buy the digital book and read it on your Kindle, we highly recommend the fantastic feeling of holding a paperback to truly get the full experience. Start your unplugged journey by taking the time to gain a unique insight into the challenge of technology dependency and addiction.
We've gathered our top six books – 3 to help adults better unplug, and 3 to help parents with teens who need to unplug. Let's get reading!
Books To Help Parents with Teens

This easy read is a clear call to action for parents and children to take control of technology use. It is broken into three parts – the impact of electronics on kids' brains; technology's effect on social and emotional growth; and tips, techniques, and solutions for parents.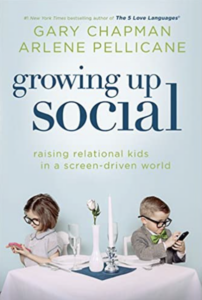 This revised book will empower parents with the tools they need to make positive changes. Through proven research and anecdotes, parents will learn how to take back their homes from technology dependence. This book focuses on teaching parents how to:
Protect and nurture their growing child's brain

Establish simple technology boundaries

Recognize the warning signs of over-gaming

Raise a child who won't rely on validation through social media

Teach online safety
The authors' straightforward approach helps parents consider the advantages and disadvantages of technology use and helps parents understand the possible effects of technology overuse.
Unplug helps parents determine how to raise children in the world of technology; it provides practical tools for the digital challenges and choices our children face today.
Books To Help Adults Unplug
"Unplug" by Suze Yalof Schwartz and Debra Goldstein
Unplug
discusses the proven secret to being more effective and living a happier, healthier life. This book uses proven research to communicate the power of unplugging and achieving balance in one's life through meditation.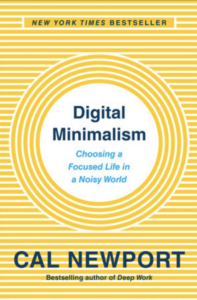 "Digital Minimalism"
by Cal Newport
How much is too much? How much is too little? And how much is just right?
This book explores minimalism, more specifically, digital minimalism in an increasingly noisy world. Newport identifies the common practices of digital minimalists and shows how you can rethink your relationship to social media, rediscovering the pleasures of being offline, and reconnecting through periods of solitude.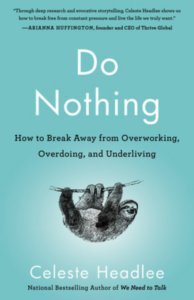 "Do Nothing"
by Celeste Headlee
In Do Nothing, award-winning journalist Celeste Headlee seeks to shift our way of thinking, so we can start living instead of doing. With excerpts and evidence from history, the sciences, and life experience, Headlee examines long-held assumptions about time use, idleness, hard work, and reaching our goals realistically.
Find further resources through the Montgomery County Prevention Coalition. Parents just like you are searching for guidance for their children who are navigating a complex digital world.