Digital
Detox
101
How to develop a
healthy relationship
with your devices
It's Not Just You
DESIGNED TO BE DEPENDENT
Game app developers are using the same techniques as slot machines to keep you coming back.
No matter the app, from Bejeweled Blitz to Snapchat to Pokemon Go, you are a player, a gambler.
Whether it's a Friend Request notification to a Leveled Up win, a person's brain—young or old, male or female—receives a hit of dopamine, the "feel-good drug." That same burst of dopamine is released when you refresh your feed or pull the lever on a slot machine.
Do you crave the happiness or excitement you get from social media or games? You could be at-risk for a dependency. Technology dependency can lead to increased risk of depression, anxiety, and long-term adverse effects. Fortunately, dependency and its effects can be helped.

Dopamine is one of the "feel-good" chemicals in our brain. Chemically interacting with the pleasure and reward center of our brain, dopamine plays a vital role in how happy we feel.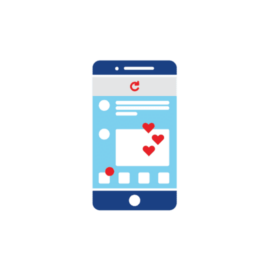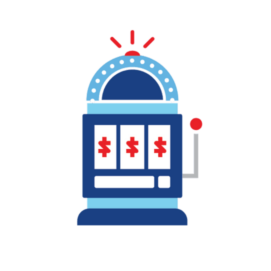 Social Media
Bright designs and red notification bubbles capture our attention and keep our focus on the app for as long as possible.
Social apps always make sure you have some notifications waiting for you, even if they aren't significant.
Though social media apps are designed to connect you to others, you mostly use them when you're alone.
Most social apps support infinite scrolling with no clear stopping points or cues to end your task.
Gambling
Bright and flashing lights attract your attention so you keep playing indefinitely.
Machines never let you play for too long without getting some kind of win.
Slot machines are played by one person, by themselves, so no one else is around to pull you away or distract you.
Machines also don't allow breaks or stopping points that make it convenient to leave.
Feeling distressed, anxious, or depressed when leaving their devices for a length of time
Using technology to avoid schoolwork, family time, stresses, or other obligations
Continuing to use technology even after experiencing cyberbullying
Feeling a constant need to check your phone
Take Control
Don't Let Tech Take Over
Charging your phone away from your bed.
Try not to use your phone as an alarm clock.
Putting your phone away during meals.
Set a daily screen time limit for specific apps.
Set a daily alert to tell you how much time you are using your phone.
Turn off social media notifications.
Set up phone-free periods every day. (ie. right after you come home from school or work)
Remove apps from your phone that are accessible through a computer.
Move social media apps to the last homepage screen on your phone and keep utility apps such as weather and maps on the first homepage screen.

All Platforms
Rescue Time
Download software like RescueTime to keep track of where your time is going across all platforms.

Chrome
Focus 45
Try this Chrome browser extension to keep you distraction-free for 45 minutes.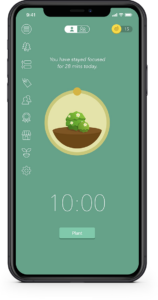 iOS
Forest
This iPhone app challenges you to build. The less time you use your phone for social media and games, the larger your plant grows.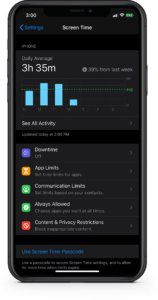 iOS
Screen Time
Learn more about the built-in iPhone tool, Screen Time, to limit your time spent on individual apps.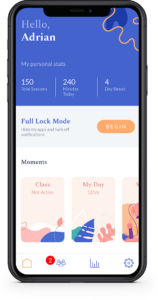 iOS & Android
FLIPD
This app keeps you motivated with day streaks, daily goals, and leaderboards. The Wellness Hub provides music to keep you focused, calm, and mindful.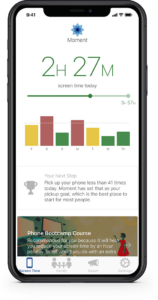 iOS & Android
Moment
This app utilizes a setting to force you off your phone when you try to extend your screen time. For your family, you can track their device use through the app.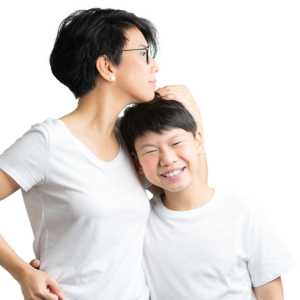 Additional
Parent Resources
As a parent, you can make a significant impact on your family's digital usage. Find more information on creating a positive technology balance and developing healthy media habits with helpful resources.
Common Sense Media


Brain Hacking


The Child Mind Institute

Download Flyer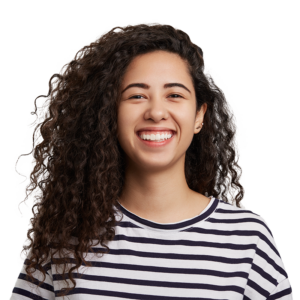 Additional
Resources for Teens
Creating a beneficial relationship with tech, especially as a developing teen, can be difficult. Find resources to support you with information from signs of addiction to digital detoxes.
It's Time to Log Off


Phones Are Designed to Be Addicting


Very Well Mind

Download English Flyer

Download Spanish Flyer

Download Russian Flyer


Do you feel a spike of anxiety every time your phone pings? Can you remember the last time you did a family activity like

Parents don't need someone telling them that technology is everywhere in our society. They see it at home with their kids, in the workplace

We're thrilled you made it to part III of our conversation with Alessandro Ciaffoncini, President of Origo Branding and subject matter expert on gambling